Aspire Tigon Replacement Coils 
These replacement coils are compatible with Aspire Tigon Starter Kit and Tank only. Available in a 1.2ohm(MTL), 0.4ohm(DL) or 0.7ohm Mesh Coil(20-25W) resistance. 5 coils in each pack.
 
Brand: Aspire
Product Type: Replacement Coils
Features and Specs:
0.4 ohm DL: 23 - 28W
1.2 ohm MTL: 10 - 12W
0.7 ohm Mesh: 20 - 25W
Brand: Aspire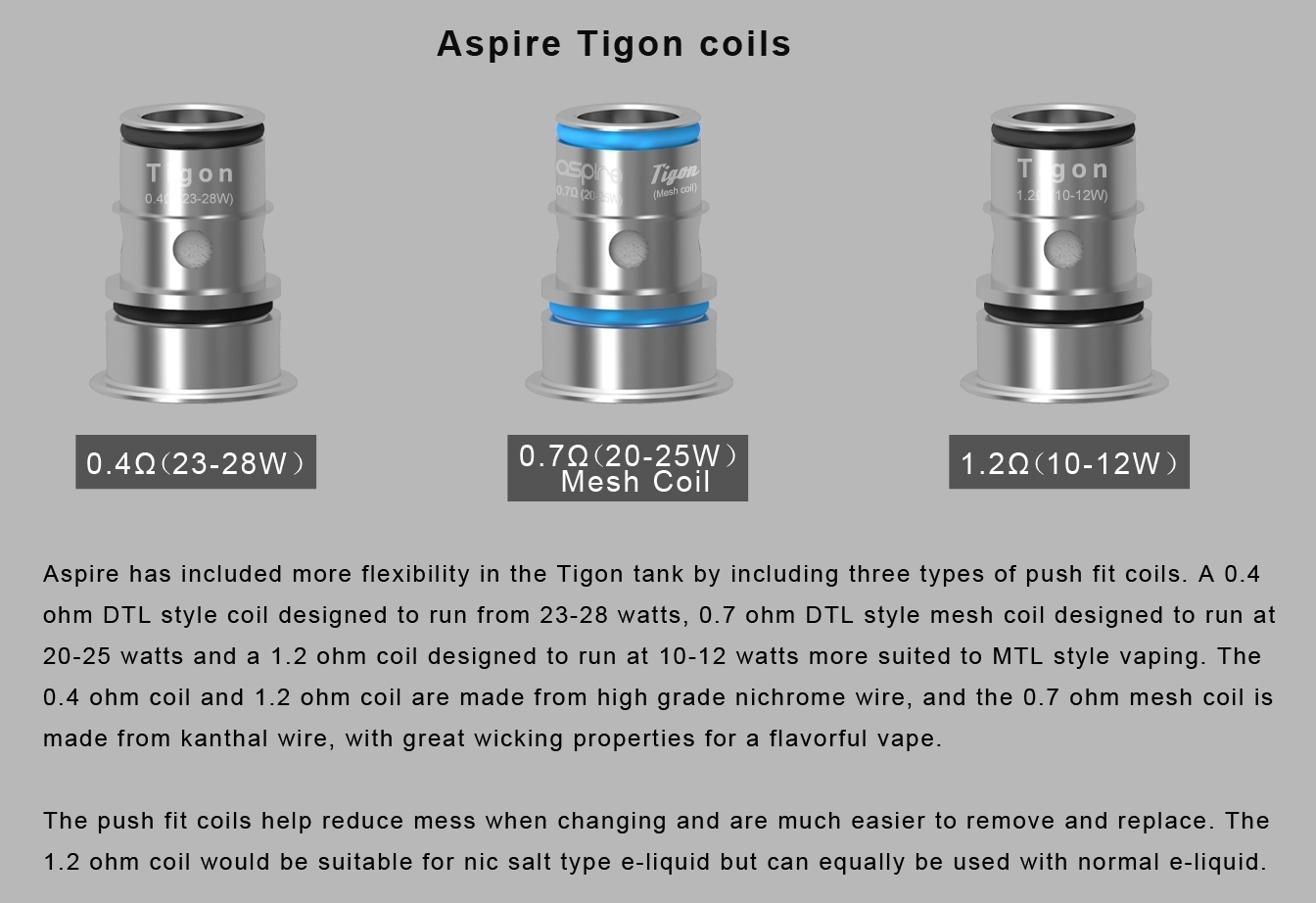 It Comes With:
1 x 5pcs Aspire Tigon Replacement Coils
Note: Before using these coils, they must be primed. Before vaping, the organic cotton around the coil must be completely saturated. Fill the cotton wicks around the coil with a few drops of e-liquid. Fill the tank with liquid and let it stand upright for at least 10 minutes (longer in cooler temperatures). A faster approach to prime it is to draw through the tank a few times without firing.