Cthulhu Artemis MTL RTA 2.4ml
The Cthulhu Artemis is a single coil RTA with a 22mm diameter. The Cthulhu Artemis RTA comes with a dome-shaped chimney for mouth-to-lung vaping. The airflow pin brings an accurate air inlet. It has an e-liquid capacity of 2.4ml.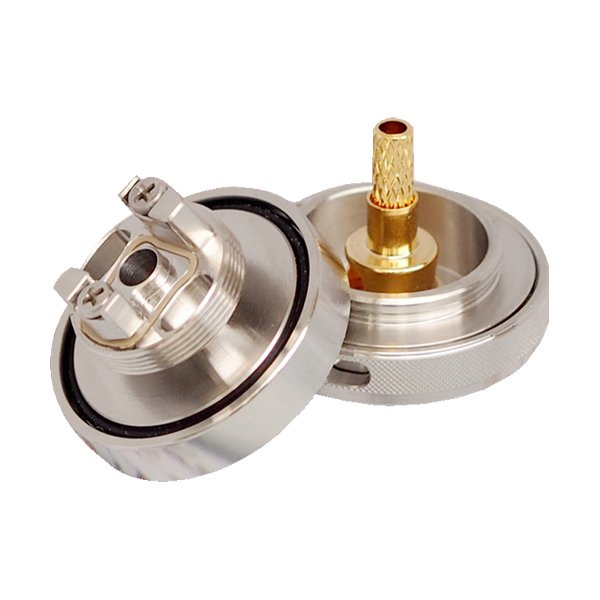 Cthulhu Artemis MTL RTA Introduction:
Cthulhu Artemis MTL RTA shows the unknown side to the vapers, in an extreme but effective way. Artemis MTL RTA is a painstaking collaboration from Cthulhu MOD and George Batareykin. The Cthulhu Artemis shows the unique temperament that a real RTA should have. The slender drip tip reminds you all the time that Cthulhu Artemis is a more suitable RTA for MTL vape. The dome-shaped chimney of Cthulhu Artemis brings better flavor and throat hit to vapers too. The sturdy SS304 construction makes Cthulhu Artemis more stable and strong in daily use. The asymmetric posts and 22mm diameter of Cthulhu Artemis provides an easy way for single coil building. Five sizes of airflow holes at the base bottom allow users to freely adjust from 0.8mm to 2.7mm. Meanwhile, the Cthulhu Artemis comes with replaceable air pins of different sizes. After free arrangement, users will experience up to 25 airflow settings.
Brand: Cthulhu
Product Type: Rebuildable Tank Atomizer(RTA)
Airflow Type: Mouth To Lung
Cthulhu Artemis RTA Parameters:
Height: 35mm (without drip tip)
Diameter: 22mm
Type: Single Coil RTA
Thread: 510 Thread
Capacity: 2.4ml
Material: 304 food-grade steel
Airflow Ring Holes: 0.8mm/1.2mm/1.6mm/2.0mm/2.7mm
Air Pin Holes: 1.0mm/1.4mm/1.8mm/2.0mm/2.7mm(no air pin)
Cthulhu Artemis MTL RTA Features:
Dome-shape chimney for better flavor and throat hit
High quality 304 stainless steel construction
Best for tight MTL and loose MTL vapers
Asymmetric posts for easy single coil building
Switchable airflow pins without damaging the coil
25 types accurate airflow setting
It comes with:
1 x Cthulhu Artemis RTA
1 x Manual
1 x Spare Parts