VandyVape Kylin Mini V2 RTA 5ml
Vandy Vape Kylin Mini V2 RTA is an upgraded version of Kylin Mini V1. It is a rebuildable tank atomizer with 24.4mm in diameter. And it can hold 5ml e-juice capacity, which is able to provide you with a long-lasting vaping experience. And it adopts a top airflow design to prevent the juice from leaking. Besides, it also utilizes 270-degree honeycomb airflow for good taste and smooth airflow. Moreover, with easier coil installation, it supports 0.3ohm Fused Clapton Coil.
Replacement glass is something you should consider buying extra, just to keep your vaping experience uninterrupted in case you accidentally break the glass.
Brand: Vandy Vape
Product Type: Rebuildable Tank Atomizer(RTA)
Airflow Type: Direct to Lung
Vandy Vape Kylin Mini V2 RTA Parameters:
Length: 37.7mm
Diameter: 24.4mm
Capacity: 5ml
Supports 0.3ohm Fused Clapton Coil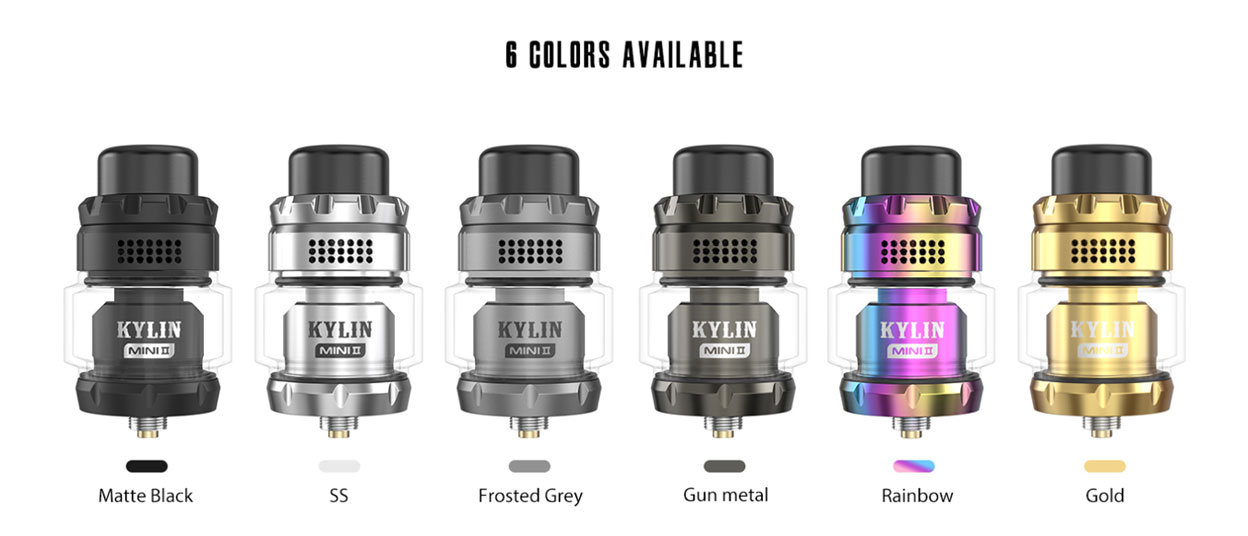 Features:
An updated version of Kylin Mini
24.4mm in diameter
5ml large e-juice capacity
270-degree honeycomb airflow for good taste and smooth airflow
Top airflow design to prevent the juice from leakage
Support 0.3ohm Fused Clapton Coil
Packing list:
1 x Kylin mini v2 RTA
1 x Pyrex Glass tube 3ml
1 x Spare Parts Bag
1 x Coil Lead Guide
1 x Instruction Manual
1 x Prebuilt Fused Clapton Coil 0.3ohm